Farriery Competition at the Romsey Show
​​​​​​​14 September 2019
Former Household Cavalryman Stephen Cox-Rusbridge organised a Farriery Competition at the Romsey Show on 14th September.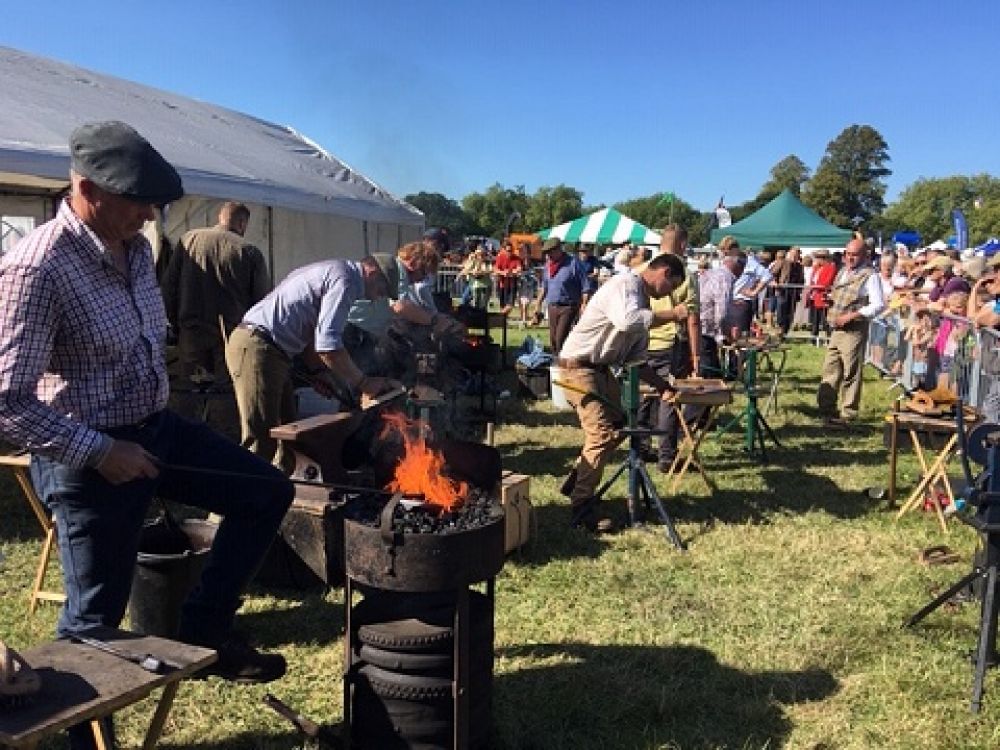 The forge uses vintage fires and is set up to represent a 1st World War Field Forge, a great attraction for the public visiting the show.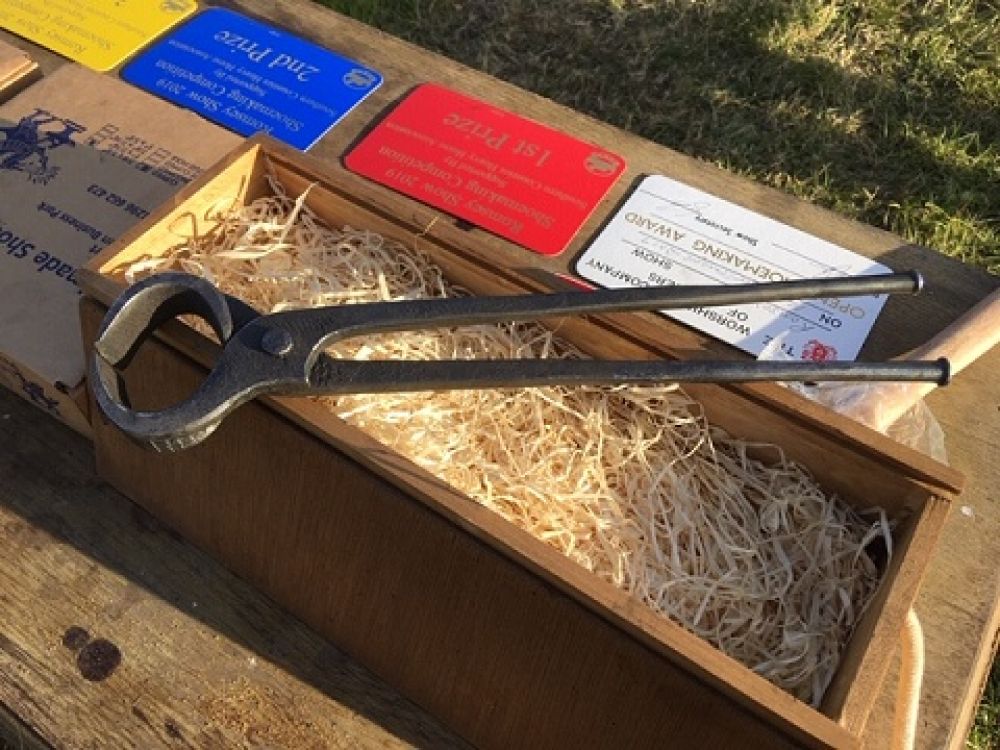 Judge Will Hampson made the trophy for the Open Class by fabricating a pair of pincers from two old rasps, a fine example of skilled metal work.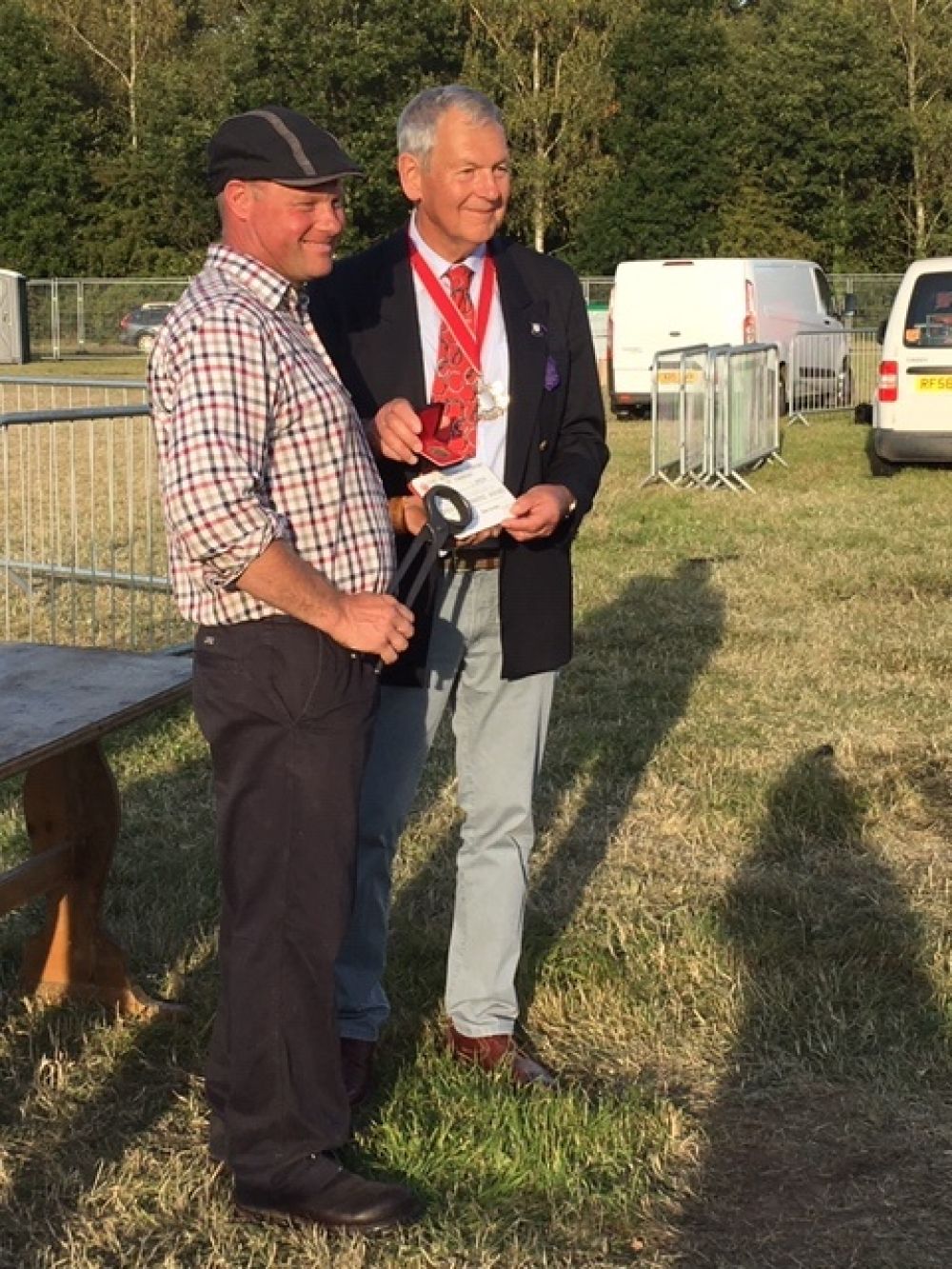 The Master, David Buckton, presenting the prize and a WCF Bronze Medal to Jim Hayter, winner of the Open.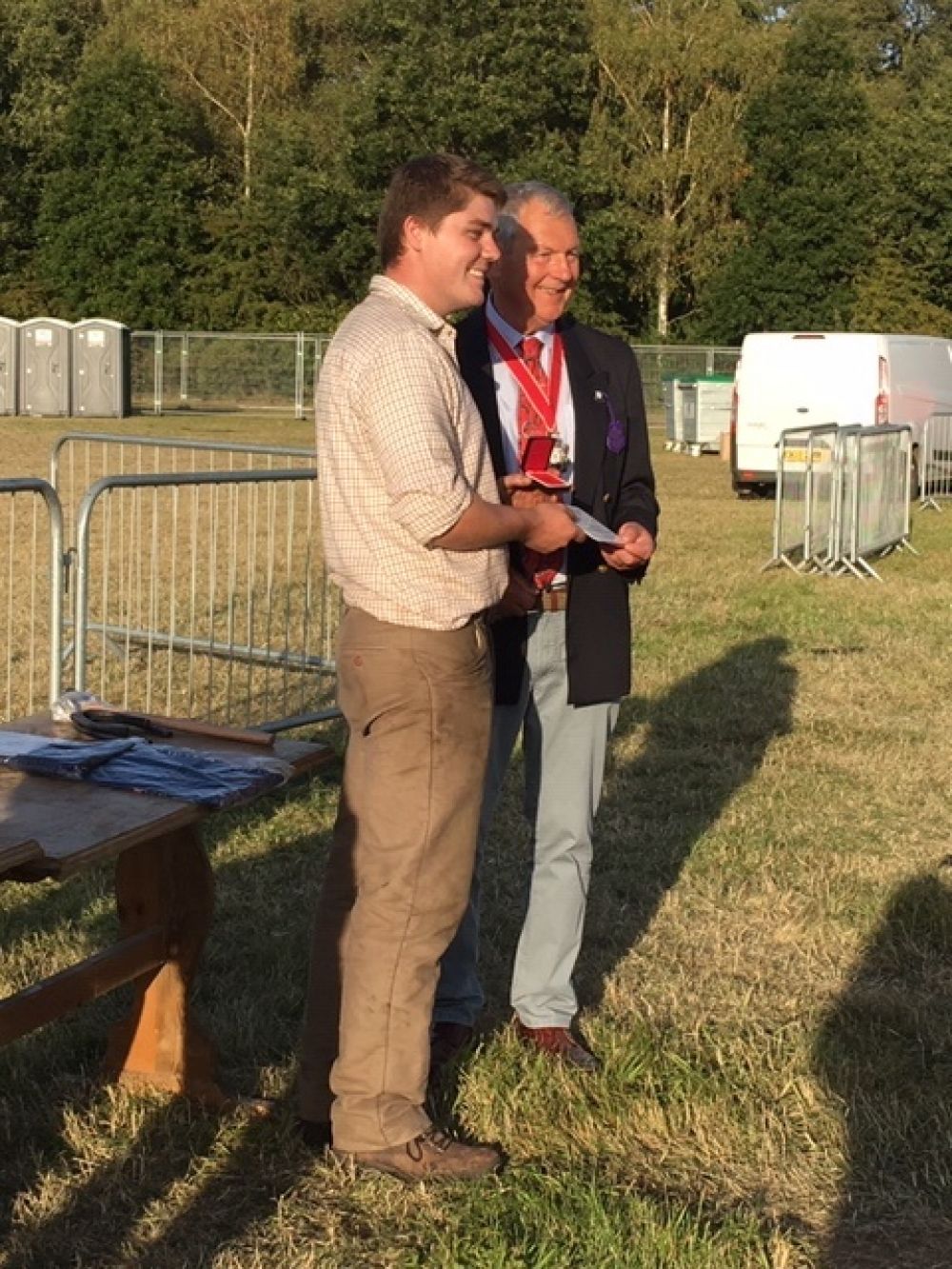 The Master presenting the Certificate and WCF Bronze Medal to the Apprentice winner, Robbie Hawthorne.