Equine Veterinary Studies Award
What is the Worshipful Company of Farriers Equine Veterinary Studies Award?
The Worshipful Company of Farriers provides opportunity for one senior undergraduate with an aptitude for equine veterinary studies from each Veterinary School to work with a senior farrier to gain first hand practical experience of the craft of farriery at no cost to him/herself.  The selected student will spend 5 working days with a Host Farrier prior to taking his/her final examination.

Subject to the satisfactory completion of the placement, the student will also be offered admission to the Freedom of the Company without the initial entrance fee.  The annual Freedom subscription will be waived for a period of 2 years following graduation.

Candidate Selection and Placement
The selection of the student to receive the Award will be made by whichever process each School prefers and the details of the nominated student notified to the Company before the end of the Easter term. The student will be placed with a Host Farrier at a mutually arranged convenient time.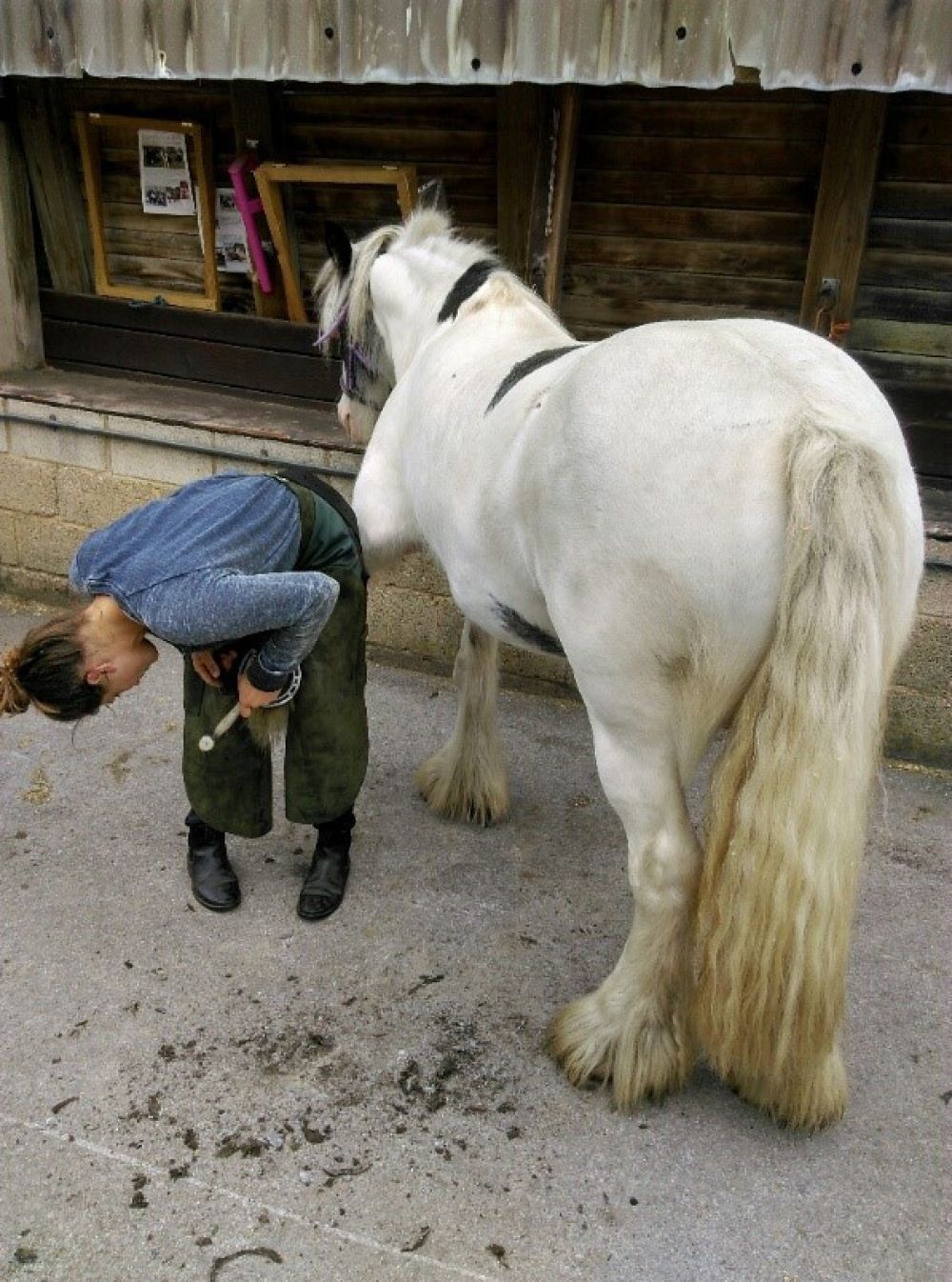 Finance
The Trustees of the Company's Charitable Trust underwrite the cost of the Awards as follows:-
Accommodation with dinner, bed and breakfast with limited daily allowance for a maximum of 5 days.
A daily allowance is made for lunch.
Travel  expenses are paid in the form of a mileage allowance or the cheaper of a return ticket on either National Express Coach or by 2nd Class Rail.
Subjects Covered

Although individual circumstances may vary, the following aspects may be experienced as routine farriery practice:-
General
Reasons for shoeing a horse
Anatomy and physiology of the hoof
Hoof structure and growth
General hoof care
Diseased and damaged conditions of the hoof and their repair
Restraint of the horse during shoeing
Safety of the farrier and the horse
Frequency of shoeing
Costs and economics of shoeing
Practical
Foot balance
Essentials of a well-shod hoof
Use of farrier's tools, including anvil
Parts of the shoe and the nails
Main types of shoe
Picking up and supporting a foot during shoeing
Removing a shoe
Preparing the foot
Forging and fitting a shoe
Nailing on
Orthopaedic shoemaking and fitting
Potential faults in shoeing